Relief, 2020.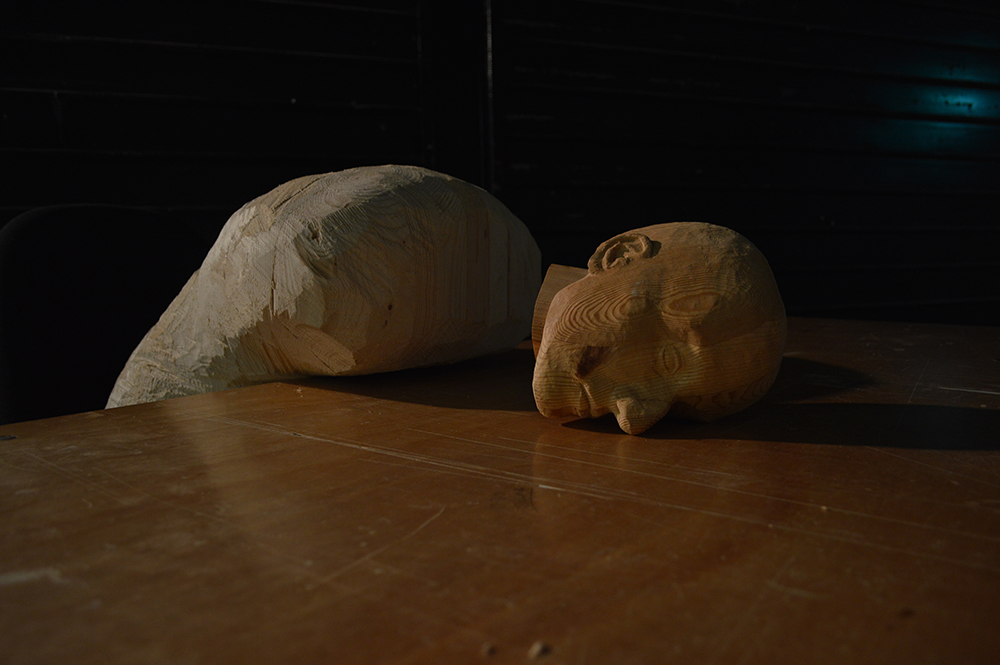 Relief, 2020 [Carved industrial pine, office chair and table.]
Garage Space, Barnes Building.
GSA Y4 group exhibition, 'It's a Mess'.

The work's title, "Relief" in the first instance refers to the small relief carving on the surface of the desk. This work began out of frustration at the lack of workshop accessibility at GSA. I carved the work using a chainsaw in my living room. After being told to work at my desk I took this literally and began carving a relief spider into the desks surface.